Take our Security Wellbeing Check to stay up-to-date
Safeguarding your information is our priority, which is why within the Bank of Melbourne App we've introduced the Security Wellbeing Check – a comprehensive list of features that should be updated to ensure you're provided with additional protection.
Banking and Identity protection features:
When in the Bank of Melbourne App, if any of the below details are marked red, it's important that you tap on the feature and Banking and Identity update the relevant details:
Contact details – If you move, or change your contact details, it's important that you let us know so we can easily notify you of any suspicious activity detected on your account.
Manage payees and limits – We recommend keeping your Daily Payee Limit to $5,000 or less for added security. You can increase the amount instantly within Internet and Mobile Banking whenever you need to make payments above your daily limit.
eStatements – Reduce the risk of identity theft by activating eStatements for your valid accounts.
Latest app version – Keep your Bank of Melbourne updated to ensure you have the latest in security and features.

Location – Allowing access to your location services enables us to check activity from unexpected places, as well as provide app services such as nearest Bank of Melbourne branch and ATM locations.
How to take the Security Wellbeing check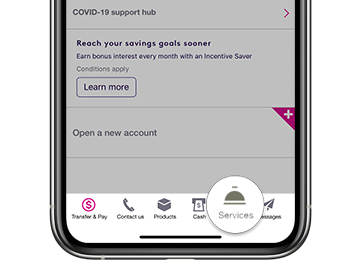 Step 1.
Login to the Bank of Melbourne Banking App go to Services.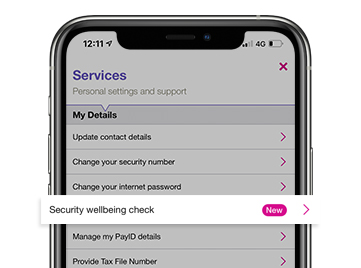 Step 2.
Under My Details tap on the Security Wellbeing Check.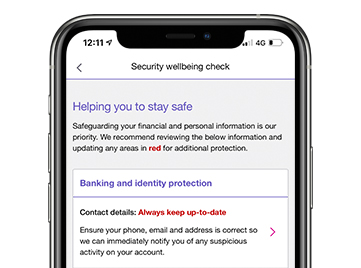 Step 3.
Check all the sections above and action any areas in red
More tips on staying safe
Use a strong, unique password for your Internet Banking, and change this regularly.
Be aware of the latest scams that fraudsters are using by visiting bankofmelbourne.com.au/security for additional information.