We have a range of flexible products and services designed to ensure our rural customers including rural business owners, producers and their families have access to the right banking solutions to meet their specific needs.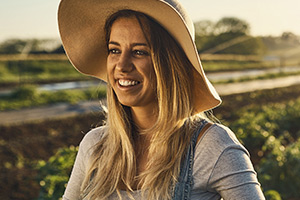 Establish cash reserves when times are profitable, to help you better manage through lean periods.
No account service fees and you earn interest on every cent
Minimum deposit of $1,000, maximum deposit of $800,000
Set aside pre-tax income in profitable years to establish cash reserves and manage low income periods.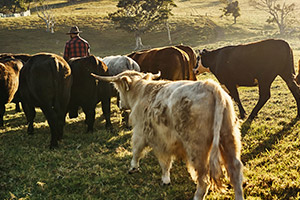 Tailor a farm insurance package to cover your farm property, machinery, hay, grain, livestock, liability and more.
Accidental Damage cover for homestead, contents and personal effects
Incidental farm contracting covered up to the lesser of 10% of turnover or $100,000
Farm fencing coverage on sum insured or first loss basis
Comprehensive coverage for Pleasurecraft.
What's most important to you in a superannuation fund? Higher returns, less admin, greater control, lower fees? Talk to us about finding the right solution for you and your staff.
More than just a business credit card, BusinessVantage Visa gives you greater control over your expenses with a generous interest-free period to help with cash flow. Detailed reporting makes accounting and tax time easier, saving you valuable admin time.
At Bank of Melbourne, we know that no two businesses are the same. We offer a range of accounts to help ensure your money's right where you need it to be. Select from transaction accounts that let you bank the way you want day-to-day.
The Detail
Conditions and fees apply. Credit criteria apply to all credit products.
Farm Pack Insurance is issued by Allianz Australia Insurance Ltd ABN 15 000 122 850 (Allianz). Bank of Melbourne - a Division of Westpac Banking Corporation ABN 33 007 457 141 refers clients to Allianz for their farm insurance needs, but does not guarantee the insurance.
If you take out Farm Insurance with Allianz, the Bank will receive a commission of 14% of the first year's premium and 10% of the premium for any renewals.
This information does not take into account your personal circumstances. Read the Product Disclosure Statement, to see if this insurance is right for you. Call 1800 825 866.
Information does not take into account your objectives, financial situation or needs. Before acting on the information, consider whether it is right for you. You should read the terms and conditions document before making a decision. We recommend you seek independent tax advice. Information about taxation should only be used as a guide. Farm Management Deposit Accounts are issued by Bank of Melbourne – A Division of Westpac Banking Corporation ABN 33 007 457 141 AFSL 233 714.