Home Loans
Start your application online
Learn how much you could borrow, without knowing the loan type
Receive indicative approval in under 10 minutes
A home loan expert will call to talk you through your options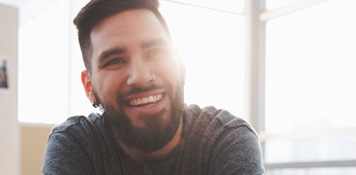 Help me understand Home Loans
Learn about the types of loans, the cost and the process for applying for a home loan.
For Owner Occupied Principal & Interest or Investment home loans with a minimum loan size of $250k. Not for refinances from Westpac, St.George Bank, BankSA, Bank of Melbourne and RAMS, or refinances that require foreign income for serviceability. Excludes Portfolio Loans. Annual package fee of currently $395 applies.

*Based on Bank of Melbourne's credit criteria, residential lending is not available for Non-Australian Resident borrowers. New home loan applications received from 23 January 2017 to 7 October 2017 and settled 15 December 2017 for refinance purposes where foreign income is not required for serviceability. Offer current as at 23 January 2017 and may be withdrawn at any time. Excludes refinances from Westpac, St.George Bank, BankSA, Bank of Melbourne and RAMS and refinances into Owner-Occupied Interest Only loans and Portfolio Loans. Only one cash back paid per main applicant. Multiple applications submitted by the same main applicant are not eligible. Not available in conjunction with any other special offers. Applicants must have a Bank of Melbourne transaction account linked to the home loan at the time of settlement. Applicants' home loan repayments must be direct debited from this transaction account. The account must be kept open for at least 60 days after settlement and the cashback will be paid into this account during this period. There may be tax consequences arising from this promotion for our business customers and rental property investors. This is not taxation advice and customers should seek independent advice on any taxation matters.