A fresh approach.
Meet the Bank of Melbourne Board of Directors leading the way in delivering a better banking experience for Victorians.
Scott Tanner - Chief Executive, Bank of Melbourne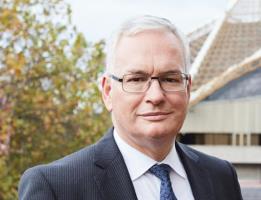 B.App Sci (Math) RMIT, FAICD, MBA (Melbourne Business School)
A highly regarded Melbourne business leader with 30 years' experience in the banking and financial services industry, Scott Tanner was appointed Chief Executive of Bank of Melbourne in 2011 and charged with re-launching the bank. Under Scott's leadership, Bank of Melbourne has tripled its workforce, built an extensive branch network throughout Melbourne and regional Victoria and established strong ties with local communities.
Before joining Bank of Melbourne, Scott was a Director at global business consulting firm Bain & Company. After opening Bain's Melbourne office in 2000, he led the firm's Asia Pacific Financial Services Practice for 6 years. Prior to this, Scott was with National Australia Bank as Head of Strategic Marketing and the Premium Customer division.
Melbourne born and bred, Scott has three children and is active in the Melbourne business, education and sports communities. He is Chair of Committee for Melbourne, Director of the Melbourne Business School and a Fellow of the Australian Institute of Company Directors.
Elizabeth Proust AO - Advisory Board Chairman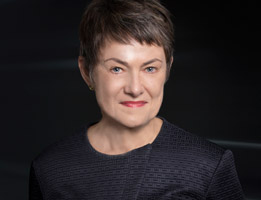 BA (Hons), LLB, FAICD
One of Melbourne's leading business figures, Elizabeth Proust has held public and private sector leadership roles for more than 30 years.
Elizabeth is Chairman of the Australian Institute of Company Directors, Chairman of Nestlé Australia, and a member of the JP Morgan Advisory Council. She is also Deputy Chairman of the Catholic Church's Truth, Justice and Healing Council.
In 2010 Elizabeth was made an Officer of the Order of Australia for distinguished service to public administration and business. The recognition acknowledges her contribution to government, private enterprise, the arts, charitable organisations, educational institutions, and her role as a mentor to women.
Elizabeth previously held senior roles at ANZ, BP's Australian and international businesses, and in local, State and Federal Government.
She has had senior appointments in the Victorian Government, including as Secretary (CEO) of the Department of Premier and Cabinet and Secretary of the Attorney-General's Department. She was also CEO of the City of Melbourne.
Carol Schwartz AM - Advisory Board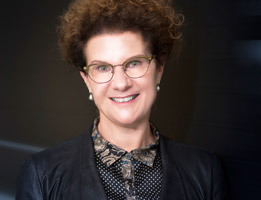 BA, LLB, MBA, FAICD
Carol Schwartz has extensive experience in business, property and community organisations and has been a director on public company and government boards. Carol is currently the chairman of Our Community and Qualitas Property Partners. Some of Carol's other directorship include Stockland (ASX listed) and Yarra Capital Partners.
Carol is also Executive in Residence at Melbourne Business School, council member of the Australian Innovation Research Centre, University of Tasmania, deputy Chair, Australian Women Donors Network, and a member of the City of Melbourne Enterprise Advisory Board.
Carol's previous roles include Chair of Industry Superannuation Property (ISPT), President of the Property Council of Australia and General Manager Highpoint Property Group.
Carol was awarded a Member of the Order of Australia in the Australia day honours list in 2006 for her achievements in business and in commerce and her contribution to community and the arts; Carol also received the Centenary Medal in 2001 in recognition of her outstanding service as a leading business executive and board participant.
Together with her husband Alan and four children, Carol established the Trawalla Foundation. The Trawalla Foundation invests in social enterprise and opportunities that focus on arts, ideas, innovation and scholarship.
Carol has also recently initiated the Women's Leadership Institute Australia, an organisation focused on promoting women's leadership in Australia.
Peter Hawkins - Advisory Board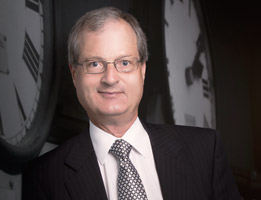 BCA (Hons.) SF Fin, FAIM ACA (NZ), FAICD
Peter's career in the banking and financial services industry spans 38 years in Australia and overseas at both the highest levels of management and directorship of major organisations. Peter has held various senior management and directorship positions with Australia and New Zealand Banking Group Limited, from 1971 to 2005, and was also a director for BHP (NZ) Steel Limited from 1990 to 1991, ING Australia Limited from 2002 to 2005 and Esanda Finance Corporation from 2002 to 2005.
Peter is a Director of Westpac Banking Corporation, Mirvac Limited Group, Liberty Finance Pty Limited, Treasury Corporation of Victoria, Murray Goulbourn Co-operative Co. Limited and Clayton Utz.
George Frazis - Chief Executive, Consumer Bank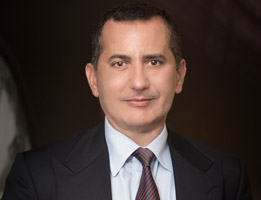 George was appointed Chief Executive, Consumer Bank in June 2015, responsible for managing the end to end relationship with consumer customers. This includes all consumer distribution, digital, marketing, transformation and banking products and services under the Westpac, St.George, BankSA, Bank of Melbourne and RAMS brands.
Prior to this appointment, he was CEO, St.George Banking Group. George joined the Westpac Group in March 2009 as Chief Executive, Westpac New Zealand Limited. George is highly experienced in the financial services industry. He was formerly Group Executive General Manager at National Australia Bank. Prior to that, George was a senior executive in Commonwealth Bank of Australia's Institutional Banking Division and has also been a partner with the Boston Consulting Group and an officer in the Royal Australian Air Force.