Michelle Winzer - Chief Executive, Bank of Melbourne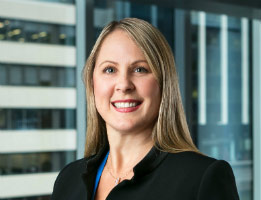 MBA (Melbourne Business School)
Michelle was appointed Bank of Melbourne's Chief Executive in 2017. With 30 years' experience in banking and financial services, Michelle previously held senior roles in retail, business banking and call centres at Commonwealth Bank, Westpac and BankWest. Her background includes service, sales, distribution and operations.
Michelle is passionate about customer service, diversity and inclusion. She is particularly involved in helping local communities in need. Michelle, her husband and their 3 sons adopted Melbourne as their home in 2010.
Elizabeth Proust AO - Advisory Board Chairman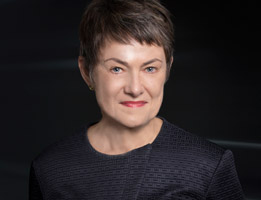 BA (Hons), LLB, FAICD
One of Melbourne's leading business figures, Elizabeth Proust has held public and private sector leadership roles for more than 30 years.
Elizabeth is Chairman of Nestlé Australia and a non executive director of Lendlease Ltd.
In 2010 Elizabeth was made an Officer of the Order of Australia for distinguished service to public administration and business. The recognition acknowledges her contribution to government, private enterprise, the arts, charitable organisations, educational institutions, and her role as a mentor to women.
Elizabeth previously held senior roles at ANZ, BP's Australian and international businesses, and in local, State and Federal Government.
She has had senior appointments in the Victorian Government, including as Secretary (CEO) of the Department of Premier and Cabinet and Secretary of the Attorney-General's Department. She was also CEO of the City of Melbourne.
Peter Hawkins - Advisory Board Member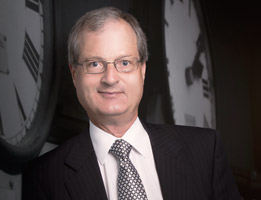 BCA (Hons.) SF Fin, FAIM ACA (NZ), FAICD
Peter's career in the banking and financial services industry spans 38 years in Australia and overseas at both the highest levels of management and directorship of major organisations. Peter has held various senior management and directorship positions with Australia and New Zealand Banking Group Limited, from 1971 to 2005, and was also a director for BHP (NZ) Steel Limited from 1990 to 1991, ING Australia Limited from 2002 to 2005 and Esanda Finance Corporation from 2002 to 2005.
Peter is a Director of Westpac Banking Corporation, Mirvac Limited Group, Liberty Finance Pty Limited, Treasury Corporation of Victoria, Murray Goulbourn Co-operative Co. Limited and Clayton Utz.
Penny Fowler – Advisory Board Member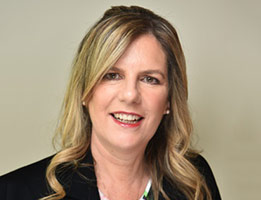 B.Bus (Marketing), GAICD
Penny joined Bank of Melbourne's Advisory Board in June 2017. She holds a number of board appointments including the Royal Botanic Gardens Victoria, The Australian Ballet, The National Portrait Gallery and Visy. She is also Chairman of the Herald and Weekly Times and the Royal Children's Hospital Good Friday Appeal. Penny is a member of Chief Executive Women and News Corp Australia's Community Ambassador.
Cathy Yuncken - General Manager, Business Banking St.George Group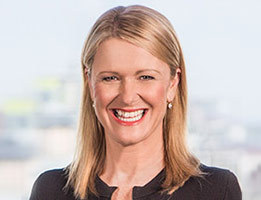 BComm, LLB
Cathy has 30 years corporate, commercial, and investment banking experience, with a diverse career banking enterprises ranging from small businesses and family businesses, to multi-national corporations, and Australia's largest listed companies and financial institutions.

Cathy was appointed to the role of General Manager Business Banking, St.George Group, in 2015. In this role, she is responsible for the business banking activities of St.George Bank, BankSA, and Bank of Melbourne. She is also an Executive Director of the Advisory Boards of BankSA and Bank of Melbourne, and a non-executive Director of the St.George and Sutherland Medical Research Foundation.

Prior to joining Westpac Group, Cathy held senior roles at Commonwealth Bank of Australia, where she lead the Institutional Bank's global team of relationship bankers; Barclays Capital, where she led the Corporate Investment Banking team for Australia and New Zealand; and at GE Capital, and Bank of America.

Cathy holds Bachelor of Commerce (Marketing) and Bachelor of Laws degrees from the University of NSW, and an Executive Certificate in Strategy and Innovation from MIT Sloan School of Management. She is a Graduate member of the Australian Institute of Company Directors, and has been actively engaged in the not-for-profit sector for over ten years.