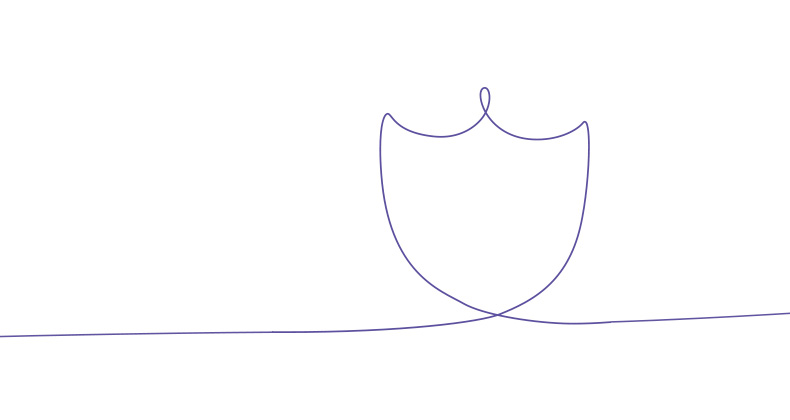 With cyber attacks increasing in prevalence, it's important to feel confident about what we can do to protect ourselves and our loved ones online.
We collaborate with various Government agencies and organisations to ensure we're keeping you up to date with the latest information. Whether you're interested in understanding cybersecurity basics or want to put in place measures to protect yourself or family, here are some resources to help.
Protect your family
Supporting our children, seniors, friends, and family to understand online risks can empower them to use the internet safely so they can be confident about making sound decisions online – as well as know when to ask for help.
The Australian Cyber Security Centre (ACSC) leads the Australian Government's efforts to improve cyber security. Their role is to help make Australia the most secure place to connect online.

Monitoring cyber threats across the globe 24/7, they provide advice and information on how to be secure online. Here are some useful ACSC resources:
The eSafety Commissioner (eSafety) is Australia's independent regulator for online safety. They're empowering all Australians to have safer, more positive experiences online. eSafety's resources range across various groups including:
IDCARE is Australia and New Zealand's national identity and cyber support service - the service is the only one of its type in the world. They help Australian and New Zealand individuals and organisations reduce the harm they experience from the compromise and misuse of their identity information by providing effective response and mitigation. Visit the IDCARE website for help if you have been affected by Scams or Identity Theft.

Led by the Australian Federal Police, ThinkUKnow Australia develop resources and advice for parents, carers and educators, children and young people to prevent online child sexual exploitation. All resources on the website are free to use and there are materials covering different groups. You can also request a presentation to help provide you with the tools to create a safer online environment for children and young people.

The Attorney-General's Department works to maintain and improve Australia's law and justice framework. With identity crime continuing to be one of the most common in Australia, on the Attorney General's Department website you can find information about protecting and recovering your identity.

The Australian Competition & Consumer Commission (ACCC) promotes competition and fair trade in markets to benefit consumers, businesses, and the community. Scamwatch is run by the ACCC and provides information to consumers and small businesses about how to recognise, avoid and report scams. You can report scams to Scamwatch. We also recommend you register for Scamwatch scam alerts, a service designed to alert you of new online threats as they are identified.

The Australian Banking Association (ABA) supports its member banks to build a strong, stable and trusted banking system, to grow the Australian economy and build the financial well-being of all Australians. You can find resources on scams and fraud on the ABA website:
The Australian Financial Complaints Authority (AFCA) provides consumers and small businesses with fair, free and independent dispute resolution for financial complaints. You can find resources on scams including things to look out for and how to protect your information on the AFCA website.
Protect your colleagues
The ACSC has resources depending on the size of your business:
You can report business scams to the ACCC:
The Australian Small Business and Family Enterprise Ombudsman (ASBFEO) helps to ensure Australia is the best place to start, grow and transform a small business and family enterprise. You can find information on how to create a cyber security policy to protect yourself and your business by reading the Small Business Cyber Security Best Practice Guide.
The Australian Taxation Office (ATO) also has top cyber security tips for business.
This information is general in nature and has been prepared without taking your objectives, needs and overall financial situation into account. For this reason, you should consider the appropriateness for the information to your own circumstances and, if necessary, seek appropriate professional advice.