Cover provided by Allianz Global Assistance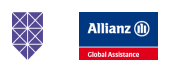 Choose your level of travel insurance cover provided by our partner Allianz Global Assistance (AGA).
For information on travel plans and features available, and to get a quote, you will be directed to AGA. The information you provide will be subject to AGA's Privacy Statement and Privacy Policy, detailed on their website.
What does travel insurance cover?
Travel insurance may cover you when things don't go to plan, and may provide cover for unexpected events, like replacing lost or stolen items, travel delays or overseas emergency medical assistance.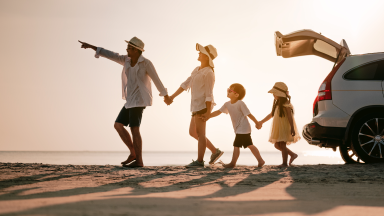 Discover the Travel Insurance features
Depending on the plan you choose, you may be covered for:
24/7 Overseas Emergency Assistance
Overseas Medical & Hospital Expenses
Luggage, Personal Effects & Valuables
The Detail
Travel Insurance is issued and managed by AWP Australia Pty Ltd ABN 52 097 227 177 AFSL 245631 trading as Allianz Global Assistance (AGA) for the insurer Allianz Australia Insurance Limited ABN 15 000 122 850 AFSL 234708 (Allianz). Bank of Melbourne - a Division of Westpac Banking Corporation ABN 33 007 457 141 (the Bank) refers clients to Allianz for their travel insurance needs, but does not guarantee this insurance. If you take out Travel Insurance with Allianz, the Bank will receive a commission of up to 10% of the premium (exclusive of GST).
This information does not take into account your objectives, financial situation or needs. Terms, conditions, exclusions, limits and applicable sub-limits apply. Read the Product Disclosure Statement (PDS) to see if this insurance is right for you.
A Target Market Determination has been made for this product. The PDS and TMD can be obtained from AGA at https://allianzassistancetravel.com.au/leisure/travelbom/travel-insurance
By selecting 'Explore the plans', you will enter a third-party site hosted by AGA. Any personal information you provide to AGA's hosted site will be collected, used and disclosed in accordance with AGA's Privacy Statement and Privacy Policy available at https://allianzassistancetravel.com.au/leisure/travelbom/travel-insurance
Bank of Melbourne's Privacy Statement is available at bankofmelbourne.com.au/privacy/privacy-statement or by calling 13 22 66. It covers:
How you can access the personal information Bank of Melbourne holds about you and ask for it to be corrected;
How you can complain about a breach of the Privacy Act 1988 (Cth) or a registered Code by Bank of Melbourne and how Bank of Melbourne will deal with your complaint; and
How Bank of Melbourne collect, hold, use and disclose your personal information in more detail.