Bank of Melbourne has partnered with BT

Sometimes it's best to get the help of a professional, so we've partnered with BT – Bank of Melbourne's wealth expert and one of Australia's leading investment managers. BT has been helping Australians protect, manage and grow their wealth since 1969.
How BT Super for Life works
BT Super for Life is a super account designed for every stage of your life that's easy to take from job to job.
1.
Start with a Lifestage Fund or choose your own investment.
2
Make regular contributions, receive interest and monitor how your funds grow over time.
3.
When transitioning to retirement access part of your funds to plan for life after work.
4.
At retirement access your money to fund your lifestyle.
What's Included
BT Super for Life lets you manage your super online alongside your everyday banking. You can access a range of investment options that evolve with your life stage or opt to choose your own investment mix.
Side by side banking
Manage your super online with your everyday banking.
Lifestage Fund Investment
We'll do the hard work for you and invest your super in a diversified portfolio based on your age.
Life insurance
Enjoy life insurance cover# without the need for a medical assessment (subject to a pre-existing condition exclusion). You can apply to increase your level of cover within 90 days or customise to suit your needs.
How do we invest your money?
We've designed an efficient and well-diversified portfolio that adjusts according to your age.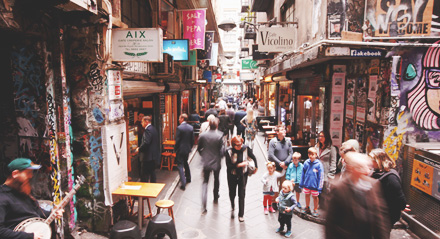 Your Lifestage Fund aims to achieve an appropriate level of risk and return by automatically adjusting the mix of assets throughout your life.
When you're younger and have more time to withstand rises and falls in the value of your investment, your Lifestage Fund will be more growth oriented to target a higher return.
Over time the fund will gradually shift to a more conservative asset mix by reducing its allocation of growth assets – such as shares and property – and increasing its allocation of defensive assets – such as fixed interest and cash.
However if you prefer to have more control, you can choose your own investment mix once you have opened your super account.
Track down your super
Using SuperCheck, you can find super that exists in other funds. You can then choose to combine your super or call one of our super specialists for further assistance on 1300 653 553, Monday to Friday, 8.00am - 6.30pm (Sydney time).
Exclusive offers
Benefits Now gives you access to a generous range of offers, special deals and discounts on everyday things. From movie tickets and holidays to retail therapy and insurance through our selected partners.
A snapshot of what you pay for
Administration fee

$6.50 per month + 0.45%1 p.a.

Investment fee

Estimated 0% to  1.38%2 p.a.

Buy-Sell spread

Estimated 0% - 0.60%2 p.a.

Indirect cost ratio

Estimated 0% to 1.28%2 p.a.
In Detail
Before making a decision, please read the terms and conditions and ensure you're aware of all fees, charges and interest rates.
How to open a BT Super for Life account
1.
Have your internet banking details ready and your Tax File Number (TFN) - we may already have your TFN on file. If not, finding your TFN is easy. You can call the ATO on 132 861 or find it on a recent pay slip.
2.
Log onto internet banking.
3.
Open account in 5 minutes by completing the online application form.
The Detail
This page does not take into account your personal objectives, financial situation or needs and so you should consider its appropriateness having regard to these factors before taking any step. You should obtain a Product Disclosure Statement (PDS) for BT Super for Life and consider it before making any decision about it.
SuperCheck involves a search for superannuation being undertaken by BT Funds Management Limited ABN 63 002 916 458, AFSL No.233724 (BTFM), the trustee and issuer of interests in BT Super for Life, which is a part of Retirement Wrap ABN 39 827 542 991. A PDS for BT Super for Life can be obtained by calling 1300 653 553 or by visiting bt.com.au.
#You receive standard insurance cover for Death and Total & Permanent Disability (TPD), without the need for a medical assessment, when you open a BT Super for Life – Super account (subject to eligibility criteria and you having money in your account). Cover is subject to a pre-existing conditions exclusion. Other exclusions may also apply. Please refer to the Additional Information Booklet for more information about 'What exclusions apply to Standard Cover'. If you want to apply for additional insurance cover, including Salary Continuance Insurance (SCI) cover, call our super specialists on 1300 653 553.
1 This is 0% p.a. for Cash. For example, if you invest in the cash investment option you will be charged $6.50 per month ($78.00 pa) plus 0% p.a. of your account balance.
2 The fees and costs payable depend on the investment option you choose – refer to the Additional Information Booklet for further information.

BTFM is a member of BT Financial Group – A Division of Westpac Banking Corporation ABN 33 007 457 141 AFSL and Australian credit licence 233714 (Westpac). An investment with BT Financial Group is not an investment in, deposit with or any other liability of Westpac or any other company in the Westpac Group. It is subject to investment risk, including possible delays in repayment of withdrawal proceeds and loss of income and principal invested. Westpac and its related entities do not stand behind or otherwise guarantee the capital value or investment performance of an investment with BT Financial Group.

Before requesting a rollover, you should consider where your future employer contributions will be paid (if your employer contributions are currently being paid to another fund) and check with your fund(s) to determine whether there are any fees, including exit or withdrawal fees, for moving your benefit, or other loss of benefits (e.g. insurance cover), noting that you may not receive the same type or level of benefits after the rollover. If you have a pre-existing medical condition you may not receive a benefit for a death or disability claim. Please check to see if you are covered before submitting your application.
©2019 BT Financial Group – A Division of Westpac Banking Corporation. Information current as at January 2019.