Saving money now helps save penguins.
Not only will this help ensure the future of one of Australia's creatures, but also reward your child with:
Bonus interest.
Grow the account balance by any amount each month and enjoy ongoing bonus interest.¹
No set up, withdrawal or monthly fees.²
Uncapped saving.
Every dollar in their account can earn interest - no matter how much or how little has been saved.
Rates
---
2.20
%
P.A.
Maximum
reward rate
The maximum reward rate is a combination of the bonus variable rate of  1.80% p.a. and a base variable rate of 0.40% p.a. for balances above $250,000.
0.40
%
P.A.
Base
rate
When monthly balance growth requirements aren't met – refer to T&Cs for more information.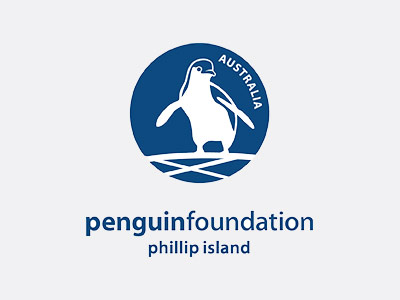 In addition to your child's feathery new friend, they'll receive a child's Four Park Pass to Phillip Island Nature Parks, which includes the world-famous Penguin Parade, Churchill Island, Antarctic Journey and the Koala Conservation Centre.³

How to apply?
You can apply for the Incentive Saver account by waddling into a branch near you. Please bring your child's birth certificate with you and if you don't already bank with us, you'll also need to provide proof of ID.
The Detail
Conditions and fees apply.
Before making a decision, it's best to read the terms and conditions.
Transaction, Savings and Investment Accounts: Terms and Conditions (incorporating fees and charges) (PDF 1MB)
Interest rates
Please read these documents and keep a copy. You can request a paper copy at a branch.
The information on our website is prepared without knowing your personal financial circumstances. Before you act on this, please consider if it's right for you. If you need help, call 13 22 66.
Interest rates are subject to change.
1Bonus interest will be payable if, during a month (being the day after the last business day of the previous month to the last business day of the current month) 1. Your account balance has not fallen below zero; and 2. You have grown your account balance by any amount if you're under 21.
2There is no monthly account service fee, however transaction fees may apply. This information does not take into account your personal circumstances. Before making a decision please read the terms and conditions available at bankofmelbourne.com.au and consider if the product is right for you.
3Offer available to children aged 15 years and under who open a new Bank of Melbourne Incentive Saver account in branch (Eligible account). Eligible accounts will receive a child's general viewing Four Parks Pass valued at $28.90 (standard terms and conditions of entry apply, see penguins.org.au for details) and a Penguin Adoption in the account holder's name for one year from date of account opening. Limit of one per customer. Offer may be withdrawn or varied at any time.