Welcome to Quick Balance!
Quick Balance
Use Quick Balance in Mobile Banking to access your banking fast, without logging in.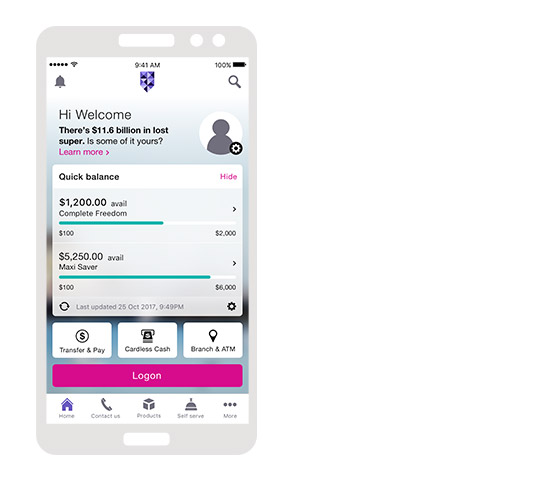 Quick Transfer
In Quick Balance, you can also transfer money on the spot, between selected accounts. It's great for those last minute purchases.
To transfer, simply drag and drop between accounts and authorise the payment using your PIN or fingerprint.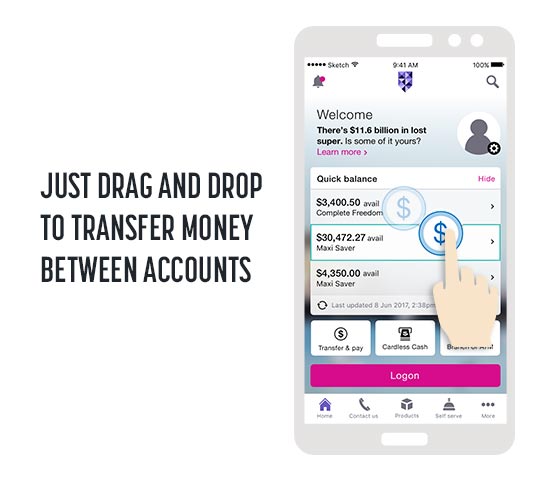 Last 10 transactions
Tap on your Quick Balance tile to see your last 10 transactions from the last 14 days. It's a great way to quickly check your recent activity and keep track of your spending.

How to set up
Step 1: Tap 'Set up' on the Quick Balance tile on the home screen
Step 2: Logon and select the accounts (up to 3) you would like to display

Step 3: If you'd like to be able to view your last 10 transactions, tap the tick box next to 'Turn on your recent activity'
Step 4: Tap 'Done'
Have a question?
Check out our Quick Balance Frequently Asked Questions.
Important information
Apple, the Apple logo, iPhone are trademarks of Apple Inc. registered in the U.S. and other countries. App Store is a service mark of Apple Inc. Android is a trademark of Google Inc. BPAY® Registered to BPAY Pty Ltd ABN 69 079 137 518.
Read the Bank of Melbourne Terms and Conditions for Internet Banking and Phone Banking before making a decision and consider whether the product is appropriate for you.