Special offer
---
3.00
%
P.A.
for 12 to 23
months
Make it  3.10% p.a. by adding an extra 0.10% p.a. when you open or renew online#.
 
Offer available from 15th August 2022 for a limited time only on Term Deposits opened or renewed by Bank of Melbourne personal and business customers. Available on 12 - 23 month terms on deposits from $1,000 - $5,000,000 with interest paid monthly or at maturity. Terms and conditions apply.*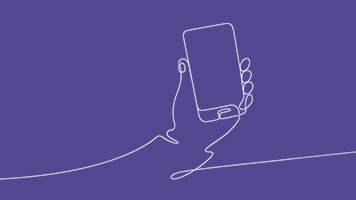 Go online for an extra 0.10% p.a. added to your rate
An additional 0.10% p.a. online bonus rate# will be added when you open or renew online. Applies across any rate and term, as well as on our special 3.00% p.a. offer for for 12 - 23 months month terms*. Simply complete the process online.
Choose your own timeframe and enjoy the certainty of fixed rates
Your savings are secure
The Government's Financial Claims Scheme guarantees deposits to a cap of $250,000 per account holder
1
.
More info
.
Bonus rates
If you're already with Bank of Melbourne, you'll receive a bonus rate for opening or renewing online#. Sign in and check rates to see if you qualify for a higher bonus rate.
Great for impulse control
Avoid the temptation to dip into your savings by locking away your savings for a fixed term.
Start small
You can open a Term Deposit with as little as $1,000.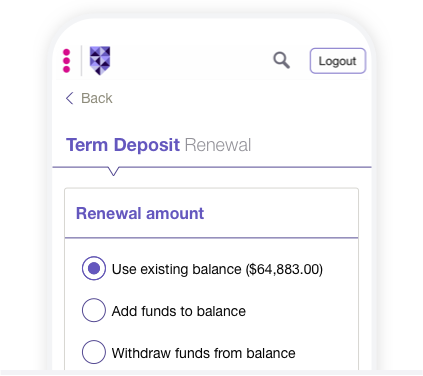 Manage your Term Deposit anytime, anywhere
You can update your maturity or renewal instructions online at any time – there's no need to give us a call or visit a branch and you don't need to wait for your Term Deposit to mature.
Renew online in minutes
You can choose to reinvest, add or withdraw money or change how your interest gets paid. You'll also be able to see if you're eligible for a bonus rate on top of our standard rates.
About the online bonus rate
The 0.10% p.a. online bonus rate will be applied automatically to your Term Deposit rate when you open or renew online.
Did you know you can now open your Term Deposit online?
Simply logon to Internet Banking to find a rate that's right for you. If you're an existing Bank of Melbourne customer, you could also be eligible for a bonus rate on top of our standard rates.
Convenient
Save time and open where you want, when you want.
Secure
Bank of Melbourne guarantees your Internet Banking security with Bank of Melbourne Secure
Make tax time easy
Find all your documents to download in one place.
The Detail
# Online bonus rate is only available for Term Deposits between $1,000 and $5,000,000 opened or renewed by existing customers via Internet Banking. The  bonus rate will be applied in conjunction with any other bonus rate that may apply. Not available for Commercial Bank, Private Bank or Westpac Institutional Bank customers, or for Term Deposits held as security. Rate applies for a single term. Higher or lower rates may apply for subsequent terms. Rate will not be automatically applied to a renewing Term Deposit. You must provide a minimum of 31 days' notice to access funds prior to maturity (except in cases of hardship). If the deposit or any part of it is withdrawn early, an interest rate adjustment will normally apply. We reserve the right to withdraw, amend or extend this offer at any time.