Check your transactions in a few taps!

We're providing more information to make it easier for you to identify who's charged you for a particular purchase.
That's because some businesses, like your local coffee shop or your favourite activewear brand, might trade under a different name to their officially registered business name. This means you might not always recognise the merchant's name on your statement.
More helpful details mean you'll be able to identify your confirmed and pending purchases at a glance in the Bank of Melbourne App.
You can also check for more details on ATM withdrawals, BPAY® bill payments and direct debit transactions.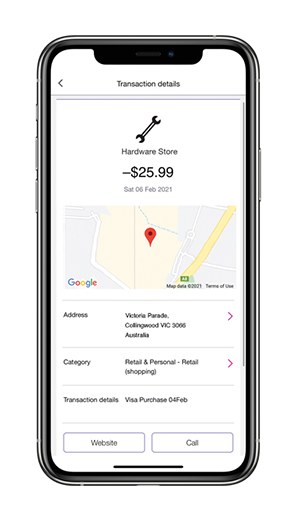 How to view purchase details
You can see additional details on your transactions (such as the merchant name, logo, street address, telephone number, website address, and a map location of the business) for most Australian merchants, your ATM withdrawals, your BPAY® bill payments, and your direct debit transactions.
Logon
Logon to the Bank of Melbourne App
Tap
From your account dashboard, tap on the account you wish to view
Look
Tap the transaction you would like to check
Check
Check the transaction details so that you can cross check your spending and know who is charging you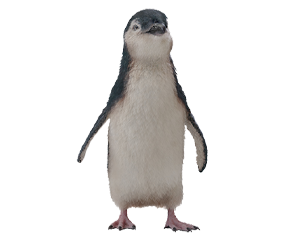 Have everything you need?
You'll need to be registered for Internet Banking and sign in to the Bank of Melbourne App to use this feature.
Can't remember your logon details? Find your Customer Access Number or reset your security code and password online before you get started.
Get the app
Download the Bank of Melbourne App onto your iPhone through the App Store or your AndroidTM device through Google PlayTM.
Use your camera on your smart phone and hover over the relevant QR code or click the relevant link below the QR code.
Scanning the QR code or clicking the App Store link will direct you externally from the Bank of Melbourne website.

The Detail
The merchant information has been provided by Look Who's Charging. Bank of Melbourne cannot guarantee the accuracy or completeness of this information. Found a mistake or something missing in these merchant details? Send them a message.
BPAY® Registered to BPAY Pty Ltd ABN 69 079 137 518.
Apple, the Apple logo and iPhone are trademarks of Apple Inc., registered in the U.S. and other countries. App Store is a service mark of Apple Inc.
Android, Google Play and the Google Play logo are trademarks of Google LLC.
QR Code is a registered trademark of Denso Wave Incorporated.