Home loans: how to do the switcheroo
We get it. The idea of completing a home loan refinance form is pretty daunting. But thanks to some tempting rates, offers and simple online forms, many Australians are finding that the value of switching outweighs the time spent in applying. And we're here to help guide you through it.
But what is "home loan refinance"? It's replacing your home loan with a new one, whether you're switching to a different lender or refinancing to a new product with your current one.

There are five main reasons borrowers might refinance to another lender:

Reduce your mortgage payments via a lower interest rate.
Pay off your home faster by keeping your repayments the same but taking advantage of low rates.
Get extra features, such as an offset account or redraw facility.
Roll your credit card and other loan debts into one low, consolidated home loan rate.
Tap into your equity and use the extra money for a renovation or big-ticket item, again, at low home loan interest rates.
It's easier to go at your own pace, thanks to online applications. Let's look at the six steps to switching.
Step 1. Know your goals
It's a good idea to do your research and figure out what you want from a home loan with us – our Home Loan Concierge is just a phone call away and will be able to answer all your pointy questions.
You may already have an idea of what you're after by thinking through your objectives and financial situation: a lower interest rate; switching to a fixed rate or Interest Only repayments; better features; paying off your credit cards; and even freeing up your equity to invest in another place.
Or maybe you're not sure and want some expert guidance. Our Home Loan Concierge will get to know you and present you with matching options designed to help you shave years off your loan term, save you interest and build equity in your home faster. Call our Home Loan Concierge on 03 8536 7890.
Step 2. Work out how much you'll gain by switching
First up, do the numbers to see if refinancing is worth your while. Will the money you save be more than any extra costs you'll need to pay? Here's what to look out for:
Compare interest rates and added value

When looking for a lower interest rate, take some time to calculate how much interest you could save, ensuring you base your new monthly repayments on the remaining term of your current loan. Remember to look at the "comparison rate", which includes ongoing fees and charges. Some loans offer a discounted introductory interest rate that, once it's over, increases your interest for the remainder of your term.
Compare apples with apples. When comparing loans, include all the added value, such as: features like an offset account or a Repayment Pause; the option to make extra repayments and redraw; and any upfront costs or ongoing fees.
Finally, check if your new bank will look after you during those times when you might need extra care.
The cost of leaving
If you decide to end your current home loan, there are some costs to be aware of.
Most home lenders will ask you to pay a loan discharge fee to close your loan.
There may be a lending establishment fee for your new home loan.
If you have a fixed term loan, some lenders will also charge a break cost based on how long you have left on your fixed rate home loan. Break costs represent the cost of exiting your agreement early.
You can get an idea of the fees your current lender will charge by checking the terms and conditions of your current home loan. The good news is, even if there are exit fees and break costs, you could still save in the long run if you switch into the right loan.
Step 3. Get your financials together
Refinancing your home loan is much simpler than applying for a new one from scratch, but there are a few things we'll need before we can get your application rolling.
It's really important to show a good history of consistent repayments on your current home loan and any credit cards or personal loans.
We'll also need to see statements for any debts you want to roll into your new loan when you switch.
Refinancing might give you the opportunity to access extra funds, too – make sure you know what the purpose is, like renovating or buying a new car, and be ready to give us the details when applying.
We'll also need to see two payslips and six months worth of bank statements showing your expenses, so have these ready before you apply.
We will use this information to ensure you meet our credit criteria.
Step 4. Select the right home loan for you

Once you've landed on the right home loan product, you can start the application process in your own time on mobile or desktop, with help along the way. Just apply online and follow the prompts.
Step 5. Gather the documents you'll need
We'll need you to upload some things as part of your loan application, including your ID, two payslips and six months of existing home loan statements.
Once we've received your details and documents, we'll start to process your application and check your credit score. As responsible lenders, we'll talk to you about what you plan to do with your property. Then we'll make sure your application meets our lending criteria.
If that stacks up, we'll verify your documents and arrange to value your home. When valuing a property for refinance, we'll look at its sales history and the current sales trends of similar places in the suburb and surrounding area. The condition of the property and any renovations or additions will also play into our valuation.
There are a couple of different processes we follow. We might be able to do this entirely online with the info you send us. We might send out a valuer to check your property and assess it in person or we might be able to do it virtually. The whole process rarely takes longer than a week or two – an online or "desktop" valuation can be even quicker.
Once we're done, we'll be in touch to let you know the outcome and details of the new loan we could offer you. If your refinance has been approved, we'll issue you with a Letter of Offer. You'll need to sign this and get it back to us – the sooner, the better.
When we've received that, we'll be able to start the settlement process. If you apply for and qualify for FASTRefi®, your whole refinance application could be wrapped up within a week. FASTRefi® is a process that lets us complete your home loan refinance with "no attended settlement" – this means a refinance can occur within days, not weeks when compared to the standard refinance process.
Step 6. Settle your new home loan
Settlement is the day your existing mortgage is paid out.
We'll do the heavy lifting for you.
We'll meet with your current lender, pay out your previous mortgage, arrange for titles to be exchanged and register a new mortgage over your property.
We'll make sure your accounts are set up correctly and all funds go where they need to.
Your Home Loan Concierge will also let you know when your loan repayments are due and how much your first repayment amount is.
Once this is done, congratulations! You've successfully switched and can enjoy the perks of being with Bank of Melbourne.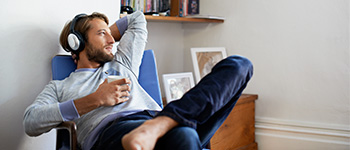 Refinance with us
Switch your home loan to Bank of Melbourne and see how much you could save.

Find out more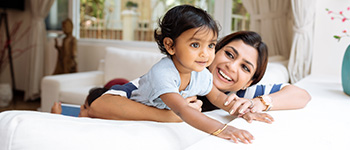 What are the costs to refinance?
Refinancing your home loan has the potential to make you some hefty savings, it's important to weigh up the costs involved.
Find out more
Start your application online
Learn how much you could borrow.
It should only take around 20 minutes to apply.
Our Concierge will call you once you've submitted your application to help handle the rest of the process.