Refinance home loan - $1,500 cash back
Receive $1,500 cash back* when you refinance to an Advantage Package Home Loan
For Owner Occupied Principal & Interest or Investment home loans with a minimum loan size of $250k. Excludes refinances within Westpac Group, refinances that require foreign income for serviceability and Portfolio Loans. Annual package fee of $395 applies. May be varied or withdrawn at any time.

Find a loan that suits you

Refinancing your home loan can be a good way way to make sure you have a loan that's right for you.
It's also an opportunity to find a good deal on interest rates and fees, or more appropriate loan features if your circumstances have changed. You may want to take the time to consolidate other debts into your home loan..
You might just be looking for a supportive relationship with your bank, and want your home loan with a bank that's big enough to help and small enough to treat you like a person – not a number.



Enjoy the convenience of talking with friendly bank staff you trust, either on the phone or face-to-face in the branch.
There are costs involved with refinancing, but we can help with the basics – a suitable home loan with features for you, and a bank that's easy to bank with.
Start your journey online
Learn how much you could borrow, without knowing the loan type
Receive indicative approval in under 10 minutes
A home loan expert will call to talk you through your options

We'll take you through the application and approval process to make sure you are comfortable with what happens next. We could provide you with conditional approval and will organise a valuation on your home if required so you know how much your home is worth and get an estimation of how much you could borrow.
Start your journey online

There are 3 reasons why applying online might be the way to go:
You can learn how much you could borrow anytime, anywhere, without knowing the loan type
Receive indicative approval in under 10 minutes
A home loan expert will call to discuss your options and next steps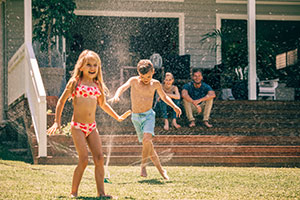 Advantage Package1 could offer you discounts for the life of your loan
Receive a discount on your eligible home loan interest rate and nil transaction fees on your linked Complete Freedom account (Annual package fee of $3952 applies)
Advantage Package also offers access to discounts available when you take up selected credit cards, insurance and wealth products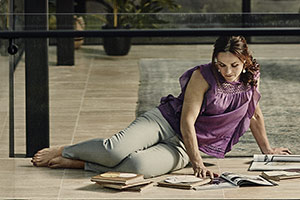 Lock in a fixed interest rate for 1-5 years
On investment loans, choose to pay interest in advance and get 0.2% p.a. off the fixed interest rate for the interest in advance period3

Is your home loan working hard enough?
It can be quite difficult working out if your current home loan is competitive enough – or if you should be looking to refinance – so we're here to make it easy for you.

Apply now, or contact us and speak to a Home Lending Specialist about your refinancing needs today.
The Detail
Credit criteria, fees and charges apply. Before making a decision, it's best to read the terms and conditions:
The information on our website is prepared without knowing your personal financial circumstances. Before you act on this, please consider if it's right for you. If you need help, call
13 22 66
.
The information on this page has been prepared without taking your objectives, needs and overall financial situation into account. For this reason, you should consider the appropriateness of the information and, if necessary, seek appropriate professional advice. The taxation position described is a general statement and should be used as a guide. It does not constitute tax advice and is based on current tax laws and their interpretation. Bank of Melbourne - A Division of Westpac Banking Corporation ABN 33 007 457 141 AFSL and Australian credit licence 233714
*Based on Bank of Melbourne's credit criteria, residential lending is not available for Non-Australian Resident borrowers. New home loan applications received from 23 January 2017 to 31 May 2018 and settled by 31 July 2018 for refinance purposes where foreign income is not required for serviceability. Excludes refinances from Westpac, St.George, BankSA, Bank of Melbourne and RAMS and refinances into Owner-Occupied Interest Only loans and Portfolio Loans. Only one cash back paid per main applicant. Multiple applications submitted by the same main applicant are not eligible. Not available in conjunction with any other special offers. Applicants must have a Bank of Melbourne transaction account linked to the home loan at the time of settlement. Applicants' home loan repayments must be direct debited from this transaction account. The account must be kept open for at least 60 days after settlement and the cashback will be paid into this account during this period. There may be tax consequences arising from this promotion for our business customers and rental property investors. This is not taxation advice and customers should seek independent advice on any taxation matters

1. Discounts on products apply at time of application when you tell us you're an Advantage Package customer
2. Advantage Package Conditions of Use and Terms and Conditions apply and are available at bankofmelbourne.com.au. Annual fee, currently $395, applies.
3. A discount of 0.20% p.a. will apply only if the interest in advance amount is automatically deducted from a Bank of Melbourne transaction account.
The Bank will apply the fixed rate that is available at the loan settlement date or the date the fixed rate period commences, unless the customer locks a fixed rate in on the loan using our Rate Lock feature. The Rate Lock fee is 0.15%p.a. of the loan amount or $500, whichever is higher, capped at $1000 for loans up to $2mil. For loans above $2mil, the Rate Lock fee is 0.15%p.a. of the loan amount. After fixed period, rate reverts to applicable Standard Variable Rate. Excludes internal switches and portfolio Loans.