Whether you're after rental income or you want to start property portfolio, you may consider investing in property.

Are you planning to supplement your income with a rental property, use negative gearing for tax benefits, or are you aiming to make a profit from the property's capital growth? As a first step, it is important to decide on your goals. This will help you decide on whether real estate is an appropriate investment option for you, as well as what type of property you would invest in.
Create a plan for the long term

Investment properties may have capital growth or depreciation, so you'll need to think about where you can afford to buy and whether a property has the right features to appeal to both renters and buyers.
What about using existing equity?

You may be able to use the available equity in your current home to help you buy your investment property. Using equity will not be suitable for everyone, and it is important to understand both the risks and benefits before deciding on this option.
An investment loan can be used where your property securing the loan will be used to derive rental income or where the loan purpose is to invest in real estate. You have the option to select a fixed rate or standard variable rate, and you could also take up an Advantage package deal.
You may also consider a line of credit through a Portfolio Loan, which allows you to use the equity in your home to make other investments. A line of credit enables you to diversify and manage your investments, with separate sub-accounts for each investment.
Start your journey online
Find out your buying power so you could start house hunting with confidence.
We'll give you our lowest rate upfront, personalised to your buying scenario.
If you've found the perfect property (or you're refinancing), we will complete a real-time bank valuation.
You can live chat with us to help you complete the application 7 days a week (even outside of business hours).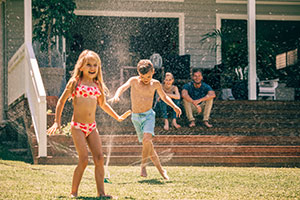 Advantage Package1 could offer you discounts for the life of your loan
Receive a discount on your eligible home loan interest rate and nil transaction fees on your linked Complete Freedom account (Annual fee of $3952 applies)
Advantage Package also offers access to discounts available when you take up selected credit cards, insurance and wealth products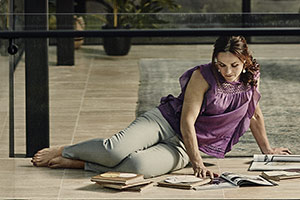 Lock in a fixed interest rate for 1-5 years
On investment loans, choose to pay interest in advance and get 0.2% p.a. off the fixed interest rate for the interest in advance period3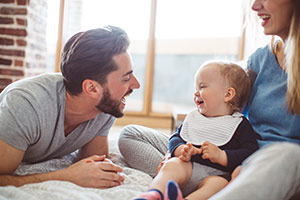 Diversify and manage your investment through a Portfolio Loan
Use separate sub-accounts for investment and lifestyle needs
A Bank of Melbourne home loan expert will contact you at your preferred time
The Detail
Credit criteria, fees and charges apply. Before making a decision, it's best to read the terms and conditions:
The information on our website is prepared without knowing your personal financial circumstances. Before you act on this, please consider if it's right for you. If you need help, call 13 22 66.
The information on this page has been prepared without taking your objectives, needs and overall financial situation into account. For this reason, you should consider the appropriateness of the information and, if necessary, seek appropriate professional advice. The taxation position described is a general statement and should be used as a guide. It does not constitute tax advice and is based on current tax laws and their interpretation. Bank of Melbourne - A Division of Westpac Banking Corporation ABN 33 007 457 141 AFSL and Australian credit licence 233714

1. Discounts on products apply at time of application when you tell us you're an Advantage Package customer
2. Advantage Package Conditions of Use and Terms and Conditions apply and are available at www.bankofmelbourne.com.au. Annual fee, currently $395, applies.
3. A discount of 0.20% p.a. will apply only if the interest in advance amount is automatically deducted from a Bank of Melbourne transaction account.
The Bank will apply the fixed rate that is available at the loan settlement date or the date the fixed rate period commences, unless the customer locks a fixed rate in on the loan using our Rate Lock feature. The Rate Lock fee is 0.15%p.a. of the loan amount or $500, whichever is higher, capped at $1000 for loans up to $2mil. For loans above $2mil, the Rate Lock fee is 0.15%p.a. of the loan amount. After fixed period, rate reverts to applicable Standard Variable Rate. Excludes internal switches and portfolio Loans.
Credit criteria, fees and charges apply. Property valuation: valuation is valid for 90 days. Your upfront bank valuation assessment may require further valuation assessment if your property does not fit lending guidelines. Personalised rate: variable interest rates are subject to change, the rate discount is valid for 14 days. For fixed rates, discounts are valid for 5 days. Support and live chat: dedicated teams are here to help you 7 days a week. Available 8am-10pm Mon-Fri and 9am-5pm Sat-Sun. Bank of Melbourne - A Division of Westpac Banking Corporation ABN 33 007 457 141 AFSL and Australian credit licence 233714.