As a bank born of Victoria, we understand the spirit that drives the people, and the business, of this great state.

Our goal is to help you and your business 'make it', because as you prosper, so will our local communities, and the state. Your success is our success.

We pride ourselves on being close to our customers, offering premium service in branch and online. Our diverse team speaks a variety of languages, treating every customer as an individual. So your heritage and unique ways of working will be respected.

Our intimate knowledge of the state economy, and a large network of local business connections, could put your business in a position to make more of the opportunities arising in Victoria.

And as a proud backer some of the most iconic Victorian attractions and events, we could help you thrive in life too, enjoying the very best this great state has to offer.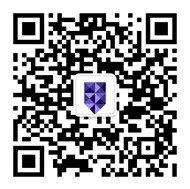 Bank of Melbourne Official WeChat ID: BankofMelbourne