We are proud to support Victorian businesses and the passionate people behind them, because we believe they are the lifeblood of our community. So let's talk about how we could help your business thrive.
Starting a Business
It's important to invest time in planning and defining your vision, no matter what type of business you're starting. We offer a range of innovative solutions that could help kick-start your success – from strategic thinking and specialist financial advice, to tailored products and services.
Expanding a Business
Our expert team could help open doors to new business opportunities. Along with a dedicated Relationship Manager, you'll have access to a range of industry specialists who can advise on transaction banking, cash flow management, wealth planning, foreign exchange, imports, exports and more – plus an unparalleled network of external business and industry connections.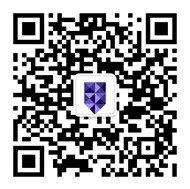 Bank of Melbourne Official WeChat ID: BankofMelbourne